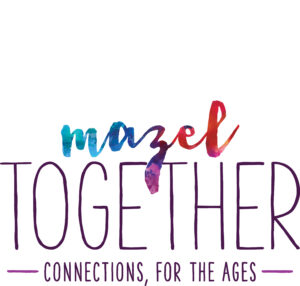 Rose Community Foundation created MazelTogether, originally called MazelTot, in 2008 in response to 2007 Jewish Community Study data that suggested that early childhood was a window of opportunity to help families connect to local Jewish life and to one another. Over the years, we have made ongoing and significant investments as this initiative has explored a variety of approaches. In its initial form, it was designed as a grant initiative, providing funding and marketing to more than 30 local Jewish institutions for their young family programming. Over the years, the initiative has struggled to reach large numbers of families and, in an effort to increase participation, shifted approaches a number of times, most recently focusing on a peer-to-peer engagement model.
With a new Strategic Plan now guiding our work, Rose Community Foundation's staff and Jewish Life committee have reached the decision to now sunset the MazelTogether initiative, effective April 2020.
We are tremendously grateful to the talented team of people who have worked on MazelTogether over the years, and our decision to end the initiative is in no way a reflection of their work. The people working on MazelTogether, as staff, contractors and as volunteers, have developed valuable insights and perspectives on this work and as part of sunsetting the initiative, they will be capturing those lessons learned to share with organizations interested in pursuing a peer-to-peer engagement model for young families.
Rose Community Foundation remains committed to supporting family engagement and hopes that you will provide feedback (using this survey) about your experience with MazelTogether to help our partners in the field learn from your experiences and reflect on their own programmatic offerings.
If you have questions or feedback, please reach out Rose Community Foundation's program officer for Jewish Life, Vanessa Bernier.
Learn More
To learn more about MazelTogether, visit the MazelTogether website.