We invest in efforts to encourage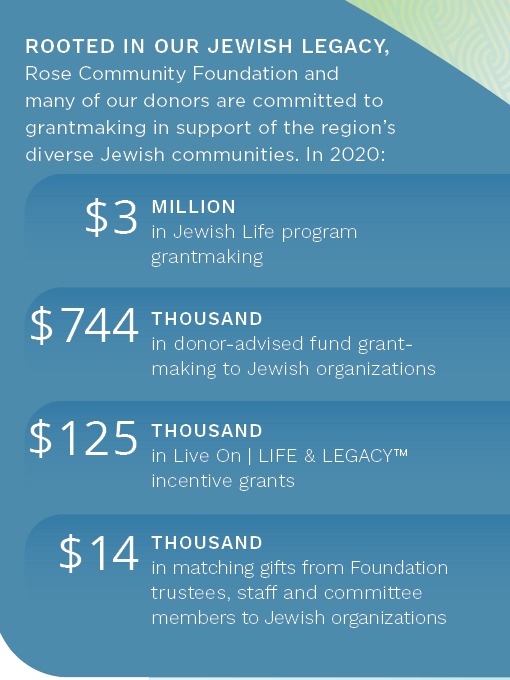 a dynamic and inclusive Jewish ecosystem that embraces a myriad of ways to be Jewish and builds enduring community infrastructure to sustain it. We support Jewish efforts seeking to advance social justice by engaging Jewish people and using Jewish values and traditions to respond to key social and economic issues of our time. Read more about the Jewish Life strategy.
Funding Opportunities
Rose Community Foundation has multiple funding opportunities in 2022 for Greater Denver-Boulder Jewish organizations. Grants will support programs or projects that offer meaningful and relevant opportunities to engage in Jewish life.
Fund for Jewish Life
Join Rose Community Foundation in supporting efforts to encourage a dynamic and inclusive Jewish ecosystem in the Greater Denver region and build the capacity of Jewish institutions.
Give to the Fund for Jewish Life
Programs and Initiatives
Rose Community Foundation has helped to create and nurture partnerships and coalitions that are important to building a vibrant Jewish community, including: