We envision a thriving Greater Denver region strengthened by its diversity and generosity.
Our approach to advancing equity includes programmatic grant support, policy and advocacy work, responding to emerging community issues and donor engagement.
View open funding opportunities
2022 By the Numbers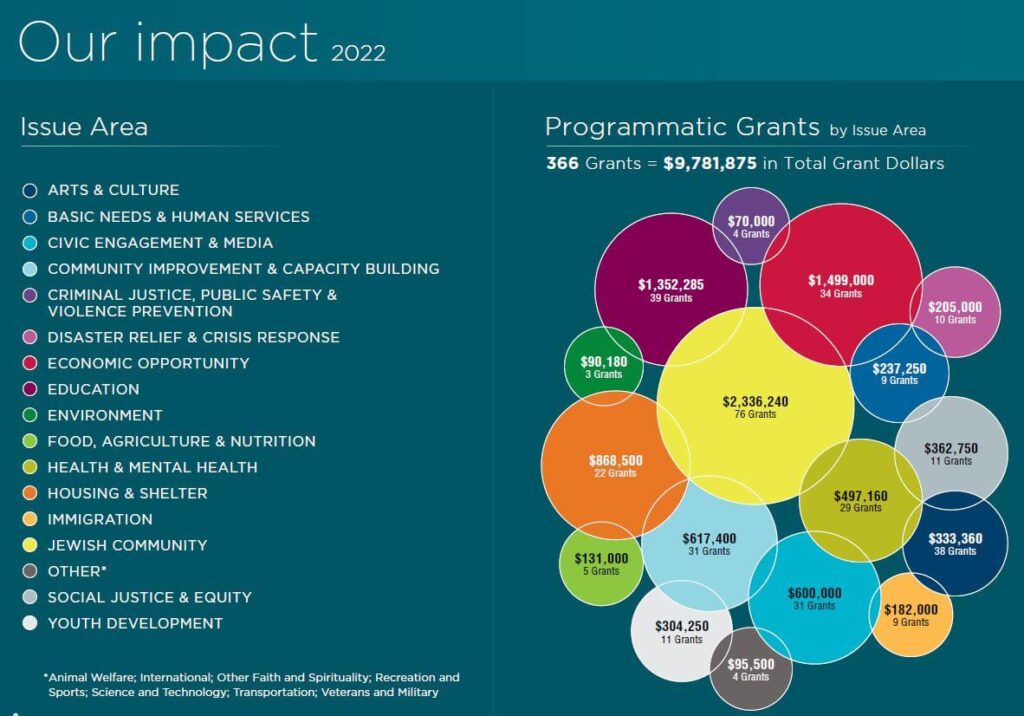 Geographic Funding Area
We accept applications for programs that serve the seven-county Greater Denver community of Adams, Arapahoe, Boulder, Broomfield, Denver, Douglas and Jefferson Counties. Programs with a broader geographic focus may apply, however, the application must address the program's relevance to and impact on people living within these seven counties.
Grants Portal
The grants portal allows you to manage your application to, or grant from, Rose Community Foundation. All applications and associated documentation (grant reports, proof of matching funds, etc.) need to be accessed, completed and submitted through your online portal.