Policies & Governance
Rose Community Foundation is governed by a board of trustees who provides leadership and sets Foundation policy. Committee members lend their time and talents to many activities, including reviewing funding requests and managing Foundation investments. In addition, the Foundation observes the following rigorous policies for its trustees, committee members and staff:
2021 By the Numbers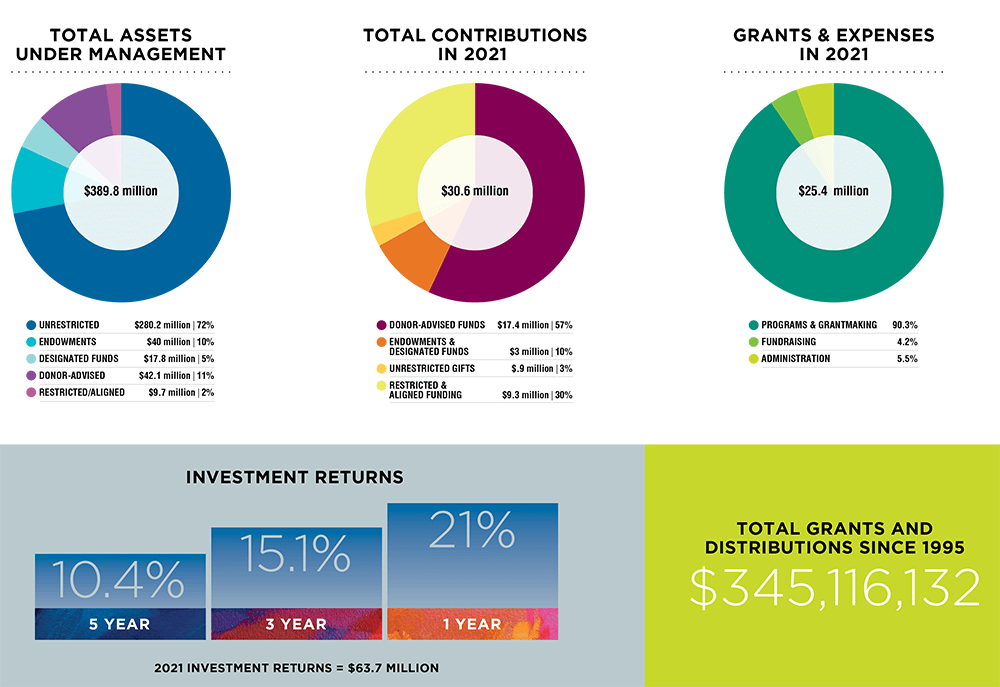 Financials
IRS 501(c)(3) Determination Letter
Letter confirming tax-exempt status of Rose Community Foundation
Audited Financial Statements
IRS Form 990
2021 | Form 990 Rose Community Foundation 2021
2020 | Form 990 Rose Community Foundation 2020
2019 | Form 990 Rose Community Foundation 2019
2018
Transparency in Coverage Rule
This link leads to the machine-readable files that are made available in response to the federal Transparency in Coverage Rule and includes negotiated service rates and out-of-network allowed amounts between health plans and healthcare providers. The machine readable files are formatted to allow researchers, regulators, and application developers to more easily access and analyze data.