Community Grantmaking and Impact
View the list of current and upcoming grant opportunities in 2023.
Along with continued grantmaking in the region's Jewish community, the Foundation dedicates its programmatic funds to achieving the following three goals: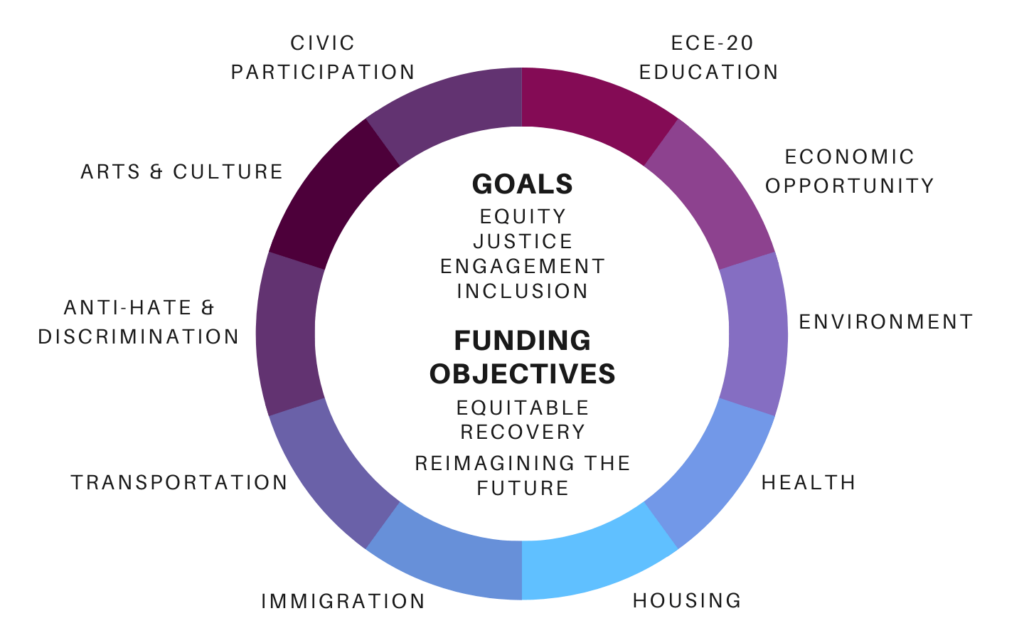 Advancing equity and justice
Fostering an inclusive and engaged Greater Denver
Increasing resources dedicated to strengthening the region
To advance these goals, we fund nonprofits and organizations working in a variety of issue areas and with a wide range of populations. The needs and opportunities facing our community are interconnected, and we seek levers for change that are intersectional across pathways. Additionally, our unwavering commitment to anti-hate and anti-discrimination is embedded throughout our work. This framework guides our grantmaking as well as our policy and advocacy approaches.
Contact our team:
Maria Torres and VJ Brown | Community Grantmaking
Jacob Rosenblum | Jewish Life
Sarah Kurz or Ray Barrie-Kivel | Policy & Advocacy
Sign up for updates on Foundation grantmaking
Please complete this form on behalf of your organization, and list the contact information for the best person to receive details about upcoming grant opportunities.