General Community Grantmaking
Along with continued grantmaking in the region's Jewish community, the Foundation dedicates its programmatic funds to achieving the following three goals:
Advancing equity and justice
Fostering an inclusive and engaged Greater Denver
Increasing resources dedicated to strengthening the region
To advance these goals, we fund nonprofits and organizations working in a variety of issue areas and with a wide range of populations. The challenges and opportunities facing our community are interconnected, and we seek levers for change that are intersectional across pathways. Additionally, our unwavering commitment to anti-hate and anti-discrimination is embedded throughout our work.
This framework guides our grantmaking as well as our policy and advocacy approaches: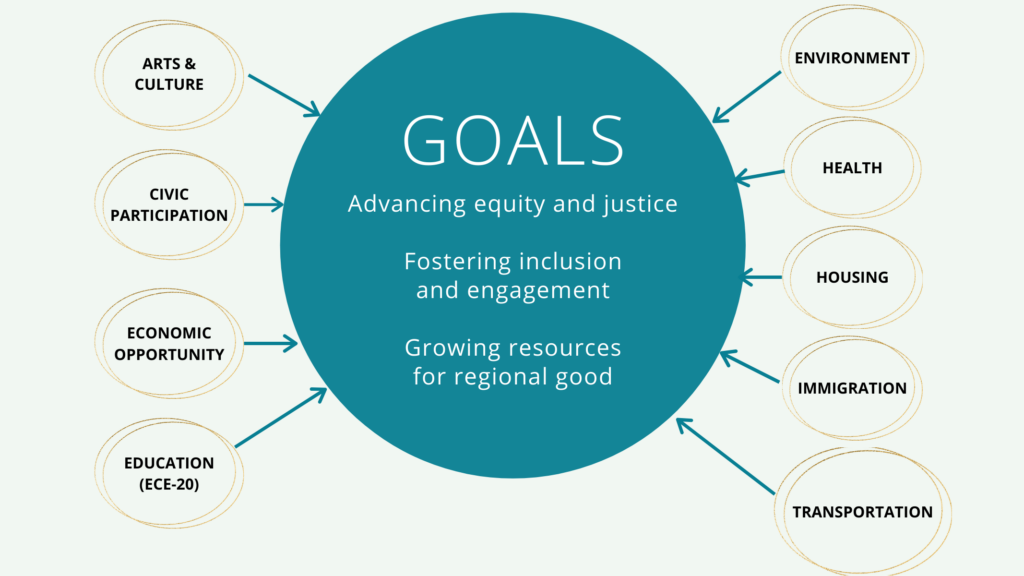 Stay tuned for future funding opportunities. In the meantime, please reach out to our staff, who are exploring the following issue areas. If you would like to schedule a meeting, please use the appointment links below.
Vanessa Bernier: Jewish Life
https://calendly.com/jewishlife
Tricia Bonman: Civic Participation; Economic Opportunity; Health​
Therese Ellery: Environment; Housing; Transportation
Janet Lopez: Policy and advocacy across pathways 
https://calendly.com/janetlopez-rcf
Maria Torres: Arts and Culture; Education (ECE-20); Immigration