DENVER – Rose Community Foundation's Board of Trustees voted to add two new members in 2019: Dr. Janine Davidson and Morris Price, Jr. They join 16 existing trustees including Katherine Gold, who will remain board chair through 2019. Steven A. Cohen, executive vice president of The Anschutz Corporation, was announced as board chair-elect. Rose Community Foundation's grantmaking in 2018 was $25 million; the Foundation has awarded grants totaling over $287 million since its inception in 1995.
"Extraordinary, civic-minded people are at the core of Rose Community Foundation's past, present and future," said the Foundation's President and CEO Lindy Eichenbaum Lent. "We are delighted to welcome such incredible additions to our board and committees."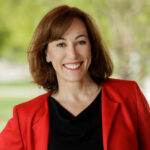 New Rose Community Foundation Trustee Janine Davidson, Ph.D. is the president of Metropolitan State University of Denver, the state's third-largest public university. Prior to her appointment in 2017, Davidson served as the 32nd undersecretary of the United States Navy and the president's appointed "chief management officer" for the Navy and Marine Corps. Her appointment followed nearly 30 years of government and academic service in national-security policy and academia. Davidson began her career as an Air Force officer and cargo pilot and was a distinguished graduate of the Air Force Squadron Officer School. Currently, she serves as a member of the Denver Mayor's Education Compact, as co-chair of Denver's "Complete Count" census committee and as a board member of the Downtown Denver Partnership and the Denver Metro Chamber Leadership Foundation.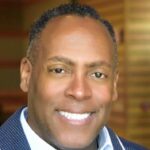 New Rose Community Foundation Trustee Morris W. Price, Jr. is vice president and executive director of City Year Denver. Previously, Morris was the district director for Colorado's 1st Congressional District and served as the national program officer for the Gill Foundation, providing technical assistance and financial support to national nonprofits involved in LGBT advocacy and civil rights. Morris spent 15 years in higher education administration working for institutions including DePauw University, Montclair State College, NYU and Wabash College, and served as the director of undergraduate admission at the University of Denver. Morris is a Denver native and proud graduate of Denver Public Schools. He received his BA from Colorado State University and was the recipient of the 2000 Colorado Trust Fellowship for a Masters in Nonprofit Management from Regis University.
The Foundation also welcomed new members to its committees.
Committee on Aging:
Perla Gheiler, director of the Office on Aging, Agency for Human Rights & Community Partnerships, City and County of Denver
Gary Yamashita, chief executive officer, Sakura Square
Child and Family Development Committee:
César Cuauhtémoc García Hernández, associate professor of law, University of Denver
Evi B. Makovsky. adjunct professor, University of Denver, University of Colorado Denver Anschutz Medical Campu
Health Committee:
Steven G. Federico, MD, director of General Pediatrics and School and Community Programs, Denver Health
Kevin Patterson, chief executive officer, Connect for Health Colorado
Investment Committee:
Martha "Marti" J. Awad, founding partner, Cardan Capital
Brian Wilkinson, Colorado market president, MidFirst Bank (also serving as a Rose Community Foundation Trustee)
Donald Yale, former president and CEO, Genetic Technologies Affinity Group
Rose Community Foundation strives to enhance the quality of life of the Greater Denver community through leadership, grantmaking and donor engagement – stewarding philanthropic resources and investing in strategic and innovative solutions to enduring challenges and emerging issues. Since its founding in 1995, the Foundation has granted more than $287 million to organizations and initiatives focused on Aging, Child and Family Development, Education, Health and Jewish Life in the seven-county Greater Denver area – recently adding a cross-programmatic community action overlay of support for nonprofit organizations serving immigrants, refugees and communities vulnerable to discrimination and hate crimes. For more information, visit rcfdenver.org.