Denver, CO—Rose Community Foundation's Board of Trustees recently added three new members to their 2016 roster. These community leaders provide guidance and expertise to support the Foundation's mission, programs and policies. All elections were effective January 1, 2016.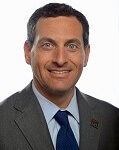 Brad Kornfeld has served the Foundation in a number of roles since 2001. Mr. Kornfeld served on the Jewish Life Committee for six years, the selection committee for Rose Youth Foundation for many years and recently on the selection committee for the Foundation's Innovate for Good initiative. Mr. Kornfeld is managing partner of The Kornfeld Companies, a boutique Denver-based commercial real estate firm and is a living kidney donor, dedicating much of his time advocating for organ and tissue donation. He currently serves as Board Chair for Donor Alliance and is on the Board of Directors for the United Network for Organ Sharing, the organization established by Congress to establish organ allocation and transplant policy in the United States.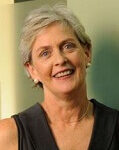 Jeannie Ritter has been a member of the Foundation's Health Committee for five years. Ms. Ritter is best known for her advocacy work around mental health and wellness while serving as the First Lady of Colorado (2007–2011). She continues to work at the Mental Health Center of Denver as mental health ambassador, working to advance integrated care efforts, increase mental health literacy, expand support and ensure access for mental health services across the community. Ms. Ritter is active in the community serving on numerous boards and committees, including the Depression Center, CeDAR (Center for Dependency, Addiction and Rehabilitation), the Colorado Coalition for Parity, the Governor's Residence Preservation Fund, the SIM Advisory Board and the Rocky Mountain PBS Board.
Lisa Robinson previously served as director of community relations at the Foundation during its startup from 1995–1999 and is the former director of philanthropic services. She recently sat on the selection committee for the Foundation's Innovate for Good initiative. Ms. Robinson is a member of the Board of Kent Denver School as well as the Honorary Trustee Council at The Women's Foundation of Colorado. She has also been involved with The Children's Museum Center for the Young Child Board, Colorado Parent Advisory Board at Denison University, SafeHouse Denver Development Committee and the Tiffany & Co. Community Board.
 
About Rose Community Foundation
Rose Community Foundation uses leadership, grantmaking and donor engagement to invest in strategic and innovative solutions to enduring problems and emerging issues. The Foundation has granted more than $239 million since it was founded in 1995. To learn more, please visit rcfdenver.org.
# # #