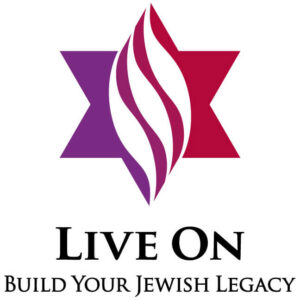 Live On: Build Your Jewish Legacy is a Rose Community Foundation grant initiative to help Jewish organizations and their donors promote a culture of endowment giving through wills and estate gifts. Live On followed the success of the Endowment Challenge (1999-2002), an effort that helped 19 Jewish organizations establish endowment funds through training and challenge grants. Since then, we have continued our work to strengthen nonprofit organizations – both inside and outside of the Jewish community – through building and managing their endowment funds.
Launched in 2005, Live On has provided incentive grants, marketing resources and training to 37 organizations and raised awareness throughout the Jewish community of the benefits of agency endowments and charitable gift planning. In 2015, the Foundation completed a fourth chapter to the initiative. The initiative has resulted in the training of more than 200 volunteer and staff leaders who have conducted more than 3,000 solicitations, resulting in 973 secured legacy gifts valued at approximately $56.7 million. Participating organizations have already benefited from more than $6 million of matured legacy gifts. Through individual and collective generosity donors are building endowments and a future for their cherished institutions. They are "living on" by building a Jewish legacy.
Learn more
You can learn more by visiting liveonlegacy.org or by contacting Vicki Dansky, senior gift planning officer.