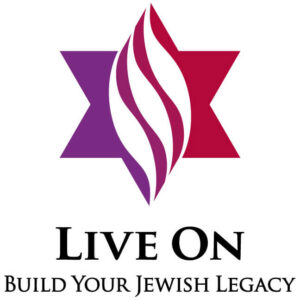 Rose Community Foundation is committed to helping Jewish nonprofits secure their future through endowment building and legacy giving. Launched in 2005,  Live On: Build Your Jewish Legacy has provided incentive grants, marketing resources, coaching and training to 37 organizations to help Jewish synagogues and agencies ask for bequests and legacy gifts. The initiative has resulted in the training of more than 200 volunteer and staff leaders who have conducted more than 3,000 solicitations, resulting in 973 secured legacy gifts valued at approximately $56.7 million. Participating organizations have already benefited from more than $8 million of matured legacy gifts. Live On followed the success of The Endowment Challenge (1999-2002), a Rose Community Foundation initiative that provided training, coaching and challenge grants to 19 Jewish organizations to help them establish endowment funds, which have since dispersed $15.83 million in cumulative annual distributions.
In 2017, the Foundation made an additional investment in Jewish organizations' sustainability through a partnership with the Harold Grinspoon Foundation to bring its tested national curriculum, LIFE & LEGACY™, to the Greater Denver/Boulder Jewish communities. LIFE & LEGACY is in 51 other communities throughout North America and promotes after-lifetime giving to benefit Jewish organizations. This new partnership emphasizes stewardship and formalization of legacy gifts and promotes a collaborative solicitation approach that strengthens the community as a whole. Twenty-eight organizations are participating in this new phase of Live On | LIFE & LEGACY. Through individual and collective generosity donors are building endowments and a future for their cherished institutions. They are "living on" through their legacy giving.
The Foundation supports Live On because one of the Jewish Life program area priorities is promoting organizational strength to ensure a more vibrant, meaningful and inclusive Jewish life for all Jewish people and their loved ones. Rose Community Foundation is also committed to stewardship and dedicated to strengthening nonprofit organizations throughout the Greater metropolitan area through building and managing their endowment funds and less restrictive designated funds.