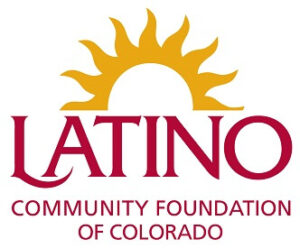 In 2007, the Latino Community Foundation of Colorado (LCFC) was launched by Rose Community Foundation in partnership with Hispanics in Philanthropy, The Jay and Rose Philips Family Foundation of Colorado, Western Union Foundation and individual Latino leaders, to be a resource in the community and a catalyst for positive change.
Though Latino communities are traditionally generous, Latinos have been underestimated as philanthropic contributors. The LCFC has increased the visibility of Latino philanthropy in Colorado by creating a pool of donors who contribute funds to help nonprofits build their capacity to deliver high quality services to the Latino community. The work of the LCFC encourages new leadership, innovation and community-building opportunities of individual Latino donors to benefit communities throughout Colorado.
Learn more
You can learn more by visiting latinocfc.org or by contacting Carlos Martinez, executive director, at cmartinez@rcfdenver.org or 303.398.7448.