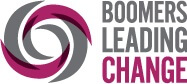 Boomers Leading Change asks the question, "What if "age" is really short for "agent of change"? Its mission is to mobilize, connect and empower adults 50 + to utilize their skills, experience and passion to create positive, lasting social change.
Boomers Leading Change was founded in 2010 as Boomers Leading Change in Health. In 2016, the organization changed its name to Boomers Leading Change and expanded its focus to improve the health and well-being of individuals, families and communities. It now focuses on many factors affecting health and well-being in Denver neighborhoods including health care access, health literacy, health system and human services navigation, childhood literacy, hunger and homelessness.
The organization grew out of a partnership of many funders. Rose Community Foundation is one of 30 community foundations across the U.S. comprising the Community Experience Partnership, a long-term initiative to tap the vast potential of America's largest, best educated and healthiest generation to tackle a variety of pressing local issues.