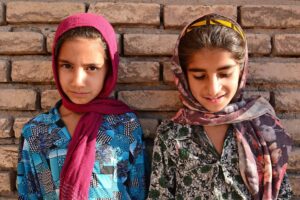 Rose Community Foundation is proud to partner with Governor Polis to host the Colorado Afghan Evacuee Support Fund, which works to ensure that Colorado is prepared to welcome Afghan evacuees and connect them with community resources. Contributions will fund grants to organizations in Colorado that provide refugee resettlement services, health and mental health services for newcomers, legal services to help evacuees navigate available pathways for permanency in the U.S., and other forms of needed assistance.
To give via check, please mail to:
Rose Community Foundation
4500 Cherry Creek Drive South, Suite 900
Denver, CO 80246
Include "Colorado Afghan Evacuee Support" in the memo line
Wire transfer instructions can be found here.
The Impact
Over 1,970 Afghan evacuees have arrived in Colorado since August 2021. The vast majority of evacuees are on humanitarian parole. Congress granted these individuals eligibility for refugee and other federal benefits on October 1, 2021, but parole is a temporary legal status and needs outstrip resources and the current capacity of partners. In evaluating available state and federal resources, and in recognition of other contributions in the effort to welcome Afghan evacuees, Colorado has identified areas of need that are currently not accounted for in other efforts. We need your help to ensure that Colorado can respond to the diverse and long-term needs of our newest residents.
Grant Recipients
Grants provide essential support to organizations working to welcome Afghan evacuees, connect newcomers to critical community resources, and ensure evacuees can thrive in Colorado. Grant recipients from the Fund include:
Resettlement agencies:
Mental health services:
Legal services:
Stay Informed
Fundraising efforts for the fund are currently underway. Please complete this form on behalf of your organization, and list the contact information for the best person to receive details about upcoming grant opportunities.