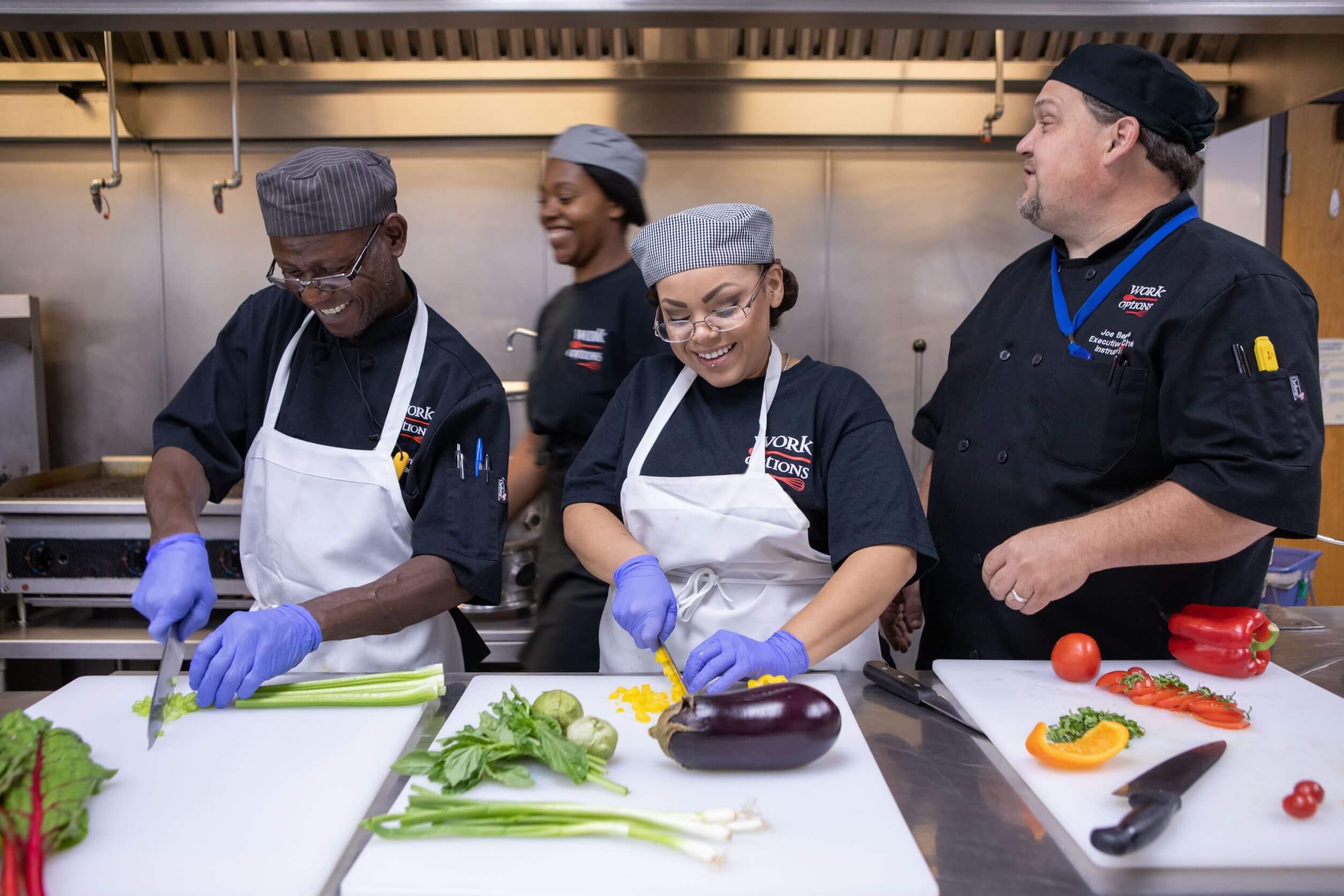 Denver, CO – In the midst of inflation pressures and continued economic uncertainty, Rose Community Foundation recently awarded $2,744,000 in support of 67 local nonprofits working to close gaps in access and opportunity by increasing financial freedom, dismantling generational cycles of poverty, and growing assets for individuals and communities furthest from opportunity.
"The implications of generational poverty are wide-ranging and self-perpetuating," says Christiano Sosa, Rose Community Foundation's vice president of community impact. "Economic mobility builds financial sustainability, protects against crisis situations and drives agency, allowing people opportunities to make decisions in the best interests of themselves, their families and their communities." 
A recent NPR/Robert Wood Johnson/Harvard T.H. Chan School of Public Health poll shows that at a time when households across the U.S. widely report experiencing issues with rising prices, individuals who identify as Black, Indigenous and People of Color (BIPOC) are more likely than whites to report having serious financial problems, including trouble affording food and affording their mortgage or rent.  This grant opportunity was designed to support those who have been disproportionately impacted by economic uncertainty and the soaring cost of living, including BIPOC individuals, those who have been justice-involved, individuals with disabilities, those living on low incomes, immigrants and refugees, and women. Grantee organizations are using cross-cutting approaches to increase social and financial capital, preserve local jobs, enhance workforce development and improve housing affordability.  
"This funding meant that we could bring programs, services and partnerships directly to our community, allowing access to educational and equitable economic opportunities like English language classes and childcare," says Lara Frey, manager of programs and resource navigation with Hope Communities, a Foundation grantee. "These are often significant barriers for economic growth, particular for immigrant women of color." 
Of the organizations receiving grants in this equitable economic opportunity cycle, 94 percent are serving BIPOC communities. Additionally, 95 percent of the organizations are serving individuals living on low incomes, 46 percent are supporting immigrants and refugees, 39 percent support women and 19 percent serve those who are justice-involved or formerly incarcerated.  
"Racial inequities throughout the justice system drive the incarceration of a disproportionate number of minorities and continue to impact Black lives long after release," says Khalil Halim, executive director of Second Chance Center, a grantee organization. "This support allows us to make on impact on the urgent and interrelated needs of formerly incarcerated people: affordable supportive housing, a path to mortgage paying careers, and trauma-sensitive health care that respects the dignity and autonomy of our client-partners." 
Details about all the grant recipients and their work is outlined below: 
Top photo courtesy of Work Options.
Opening doors to creative, educational and economic opportunities for people with disabilities to access, experience and benefit from the arts, helping individuals to earn income through the creation of art installations.  
Empowering the socioeconomic mobility of first-generation college students in the Denver and Boulder metro areas. Students are supported from 10th grade through graduation from a four-year university and into meaningful and impactful careers.  
A recruiting, training and coaching firm that supports underrepresented job seekers through rigorous skills training and 12 months of on-the-job coaching to prepare them to excel in new careers.  
Adelante Community Development  
Helping Spanish-speaking entrepreneurs achieve economic prosperity by creating successful businesses in their local community.  
African Chamber of Commerce Colorado  
Creating economic growth by providing the African business community with access to technical assistance, one-on-one coaching, group networking, and microloans to strengthen and accelerate business growth.  
The largest employer of people with intellectual and developmental disabilities in Colorado, arc advances inclusion through financial independence, workforce development, employment services and life skills education.  
Supporting peer navigators for the residents of the Atlantis Apartments, which helps people with disabilities find meaning in integrated communities of their choice. Services include mental health and substance misuse treatment, job training and employment support. 
Aurora Economic Opportunity Coalition   
Supporting BIPOC- and/or immigrant and refugee-owned small and emerging businesses across Aurora, including developing and utilizing vacant land for use by local small business owners. 
Reducing hurdles to employment and economic opportunity for people with disabilities, including computer skills training and job development services.  
Providing person-centered benefit navigation to 1,200 individuals and families including financial literacy, education, and support with applications for federal, state and local services. 
Breakthrough Alliance of Colorado   
Supporting justice-involved individuals during and following incarceration with wraparound re-entry services focused on character development and job readiness to ensure participants can overcome obstacles to stable employment.  
Center for Community Wealth Building   
Mobilizing strategies that lift whole communities, both economically and socially, including creating and maintaining dignified jobs in locally grounded businesses and connecting entrepreneurs to technical assistance and affordable capital. 
Center for Employment Opportunities  
Providing employment services to individuals with criminal convictions who have recently returned home from incarceration, including life skills education, short-term paid transitional employment, full-time job placement, and post-placement services.  
Center for Work Education and Employment   
Guiding low-income job seekers to quality, career-focused employment, and toward long-term self-sufficiency by addressing barriers and building durable skills. 
Colorado Equitable Economic Mobility Initiative via Trailhead Institute  
Programming that improves economic outcomes for Coloradans who are unemployed, underemployed, or earning a low income, who would like to upskill, reskill, or earn a postsecondary degree or credential to earn a higher wage and achieve economic self-sufficiency. 
Colorado Housing Accelerator Initiative (CHAI) via Impact Charitable  
Supporting the implementation of the Tenant Equity Vehicle Program, which offers wealth-building for middle-income households in Colorado in affordable housing properties through a shared-prosperity investment fund model. 
Colorado Inclusive Economy via Colorado Nonprofit Development Center  
Supporting equitable hiring practices, engaging the voice of BIPOC leaders and business owners, and creating pathways for diverse candidates to secure and maintain employment.  
Community organizing and research to advance municipal policies that strengthen wage theft protections for immigrant workers in Aurora, as well as advocacy around raising the minimum wage and ensuring affordable housing. 
CPLP's Undocumented Housing Program provides housing and eviction protection legal services to undocumented residents living in mobile homes.  
Commún via Barton Institute for Community Action  
With a focus on economic, familial and cultural growth, Commún mobilizes Southwest Denver residents to create community spaces as part of the multi-use redevelopment of the former Loretto Heights campus. 
Community College of Denver Foundation  
CCD's housing assistance provides both one-time and sustained support for housing insecure students so they can focus on completing their certificate or degree to move into a family-sustaining career.  
Community Enterprise Development Services  
To support nearly 100 small business owners and 400 entrepreneurs to start and grow their businesses and provide local job opportunities. As a small business lender, CEDS specializes in immigrant communities and is the only Islamic compliant lender in Colorado.  
Denver Asset Building Coalition 
Providing free tax preparation services to around 5,000 low-income residents in the Denver metro area, including access to the Earned Income Tax Credit, Child Tax Credits and tax-related legal services.  
Their Workforce Development Center provides training, credentialing programs, and work-life supports to approximately 190 Denver Health employees looking to enter health care professions, supporting economic mobility for hospital workers at the base of their wage scale.  
Denver Metro Chamber Leadership Foundation  
The Compass and ShopBIPOC community-driven databases support companies in building a diverse workforce and help small BIPOC businesses increase revenue. Compass offers a transparent, equity-focused online job-mapping tool across industries.  
Supporting the Park Hill Golf Course Community Benefits Agreement, a community-led process that operates with a collective impact framework to advocate for neighborhood-informed solutions.  
Providing business lending and technical assistance for about 100 individuals with business capital loans and a community of support to help underserved entrepreneurs realize their dreams.  
East Colfax Community Collective (EC3)  
A community-driven, multicultural, socio-economically diverse advocacy organization comprised of residents, local businesses and nonprofits, and allies fighting displacement and improving affordability along the East Colfax Corridor. 
East Denver Food Sovereignty Initiative (EDFSI) via Center for Community Wealth Building  
Developing a cooperatively-owned commissary kitchen and food business incubator in the Globeville and Elyria-Swansea neighborhoods that promotes entrepreneurial pathways and community ownership opportunities for local food entrepreneurs. 
El Alba Cooperative via Mosaic Unlimited, Inc.  
A business co-op that empowers and stabilizes North Aurora BIPOC and immigrant and refugee food business owners, providing access to revenue-generating opportunities through use of the El Alba food truck and vendor contracts.  
Emily Griffith Foundation, Inc  
Increasing self-sufficiency and economic mobility for communities furthest from opportunity by offering courses in adult basic education, high school equivalency, English Language Acquisition and pathways for immigrants and refugees to further their education and employment opportunities. 
Offering solar bill credits to reduce energy bills for cost-burdened Coloradans, helping to improve access to affordable renewable energy and ensure affordability for low-income renters.   
Educating and empowering teen mothers and their children by breaking the cycle of poverty for two generations through education, health and wellness, and economic and social asset building.  
Focus Points Family Resource Center  
Comal Heritage Food Incubator is a culinary business development program training female immigrants and refugees in the Globeville and Elyria-Swansea neighborhoods on how to launch a food business. Participants earn a competitive wage while gaining hands-on restaurant experience.  
Foundation for Black Entrepreneurship  
Sistahbiz focuses on wealth building and business development by providing under-resourced, Black women-owned businesses with access to training, coaching and technical assistance. 
GES Coalition via Project VOYCE  
Providing Globeville Elyria-Swansea residents with tenant association leadership development to advocate for community-led structures that protect neighbors' housing and increase leadership opportunities within neighborhoods.  
Grassroots coalition of values-driven businesses that are working to preserve and expand local jobs by refining and developing new voluntary business practices that provide economic growth for their employees. 
Offering wraparound, participant-centered programs – including basic needs support, housing and benefit navigation – that are empowering residents of southwest Adams County on a path to economic mobility and financial freedom. 
Habitat for Humanity of Metro Denver  
Building and selling affordable homes to low-income families, including providing buyers with financial literacy and home-buying classes to prepare them as new homeowners.  
Providing vehicle placement, assessment, repairs, maintenance and related car care education for low-income single mothers across the Denver metro region, allowing participants to maintain employment, build financial capital and support economic mobility.  
An affordable housing organization that offers wraparound services for more than 3,500 low-income and marginalized clients, including resource navigation, housing, eviction prevention, home purchase and career support, and customized services.  
Housed, Working and Healthy (HWH)  
Supporting a diverse group of 52 low-income individuals with comprehensive, paid culinary training, internships, job skills classes, and employment supports with a goal of creating self-sufficiency. 
Lutheran Family Services Rocky Mountains  
Pamoja ECE Pathways is an ECE teacher pipeline program that helps refugee and immigrant women through a culturally competitive Masters degree program. Participants also receive support to complete coursework and find a job placement.  
Supporting efforts in Adams County to advance economic stability through resident-centered community organizing and resource navigation, eviction prevention programs and advocacy, affordable home ownership programs and advocacy. 
Maria Droste Counseling Center  
The Diversifying the Behavioral Health Workforce project is growing the behavioral mental health provider pool in Colorado by identifying and actively removing barriers that providers from diverse backgrounds may experience in seeking and maintaining careers in the field.  
Workforce development program that offers students the training, skills and confidence necessary to begin a career in the skilled trades. Upon graduation, students receive offers from commercial trade companies with established paid apprenticeship programs. 
Metro DEEP via HOPE Center  
Community-led, generational wealth building for Black individuals, families, and businesses, providing education, curriculum, incubator space and entrepreneurial development in underserved areas such as Park Hill, Montbello, Green Valley Ranch, and North and Central Aurora.  
Providing education, training and support for over 300 women, minorities, immigrants and families with limited resources on their path to economic success. Services include career, workforce educational opportunities and job placement in addition to small business creation and patent services.  
Employment and job training program that provides pathways to permanent employment for individuals experiencing barriers to work due to addiction, homelessness, incarceration and/or mental health challenges.  
Montbello Organizing Committee  
The Building Community Wealth From Within program supports Montbello residents in developing an economic system that provides employment and ownership opportunities, protects against displacement, and helps residents build generational wealth.  
NEWSED Community Development Corporation  
Promoting the economic success of underserved populations in the Denver metro area through community development, with a focus on affordable housing, small businesses and asset creation, housing counseling, and lending services. 
Rocky Mountain Employee Ownership Center  
Drivers Cooperative-Colorado is a pilot program that seeks to create a worker-owned platform cooperative of rideshare drivers in Colorado to help increase rideshare drivers' control over their own working conditions, reduce worker exploitation and increase driver earnings. 
Rocky Mountain MicroFinance Institute  
The Returning Entrepreneur Business Idea Launch Thrive (REBILT) program focuses on building community wealth through strategic investments in formerly incarcerated people, providing entrepreneurs with financial education and mentorship to launch and maintain a new business.  
Rocky Mountain Partnership (RMP) 
Supporting cross-sector collaborative work with leaders in philanthropy, local government, faith, health and mental health, early childhood, workforce and education to support the north metro region in jobs, training and housing.  
Rocky Mountain World Trade Center Institute  
The Global Trade Activator program supports immigrant business owners with tools, education, mentorship, and access to capital to scale their business internationally, creating a path to build generational wealth for immigrants and their families.  
Offering case management, mentoring and vital resources to assist formerly incarcerated individuals in reestablishing their lives and becoming successful members of the community. 
Increasing economic opportunities for BIPOC older adults through a remote care worker employment program where participants receive training and work experience that provides them with remote, telehealth elder care positions.  
Small Business Majority Foundation  
Increasing economic opportunity for Denver's small business community through direct education for business owners and advocacy for policies that best support the smallest businesses and their employees. 
Providing home-sharing for seniors to increase in-home services while decreasing caregiver burdens and social isolation. Social workers offer care management services, education and advocacy by utilizing the home-sharing model while offering financial wellness and empowerment programs.  
Transformative Leadership for Change via United for a New Economy  
Mobilizing their peer-to-peer network of approximately 60 BIPOC social justice leaders from 44 different organizations to engage in community wealth building to benefit local communities of color. 
Trendlines Colorado via Colorado Nonprofit Development Center  
The Rising Educator initiative is a collaboration between local school districts and adult training providers to help paraprofessionals, a population that is statistically more diverse and more likely to be below the federal poverty level, become licensed teachers.  
Advancing workforce development by increasing participation in the Navegadora and Family, Friend and Neighbor (FFN) program. FFN providers are home-based caregivers working outside of the formal childcare system providing care to the children of a family member, friend or neighbor.  
Helping low-income, single-parent families achieve sustainable personal and economic self-sufficiency, including offering alumni services for formerly unhoused families as they transition to stable, permanent housing. 
West Community Economic Development Corporation (BuCu West)  
El Tianguis de Westwood is transforming a vacant parking lot in the Westwood neighborhood into a cultural marketplace offering a permanent low- or no-cost venue for BIPOC- and immigrant-owned small businesses to sell their goods while establishing a permanent spot for community events. 
Providing full-time, paid transitional jobs and support services for participants working toward stabilization, developing work skills and history, and building the necessary skills to retain employment. 
Offering culinary job skills training, job readiness, holistic support services and job placements to formerly justice- involved individuals living at or below 200 percent the federal poverty level.  
Building prosperity for individuals and businesses by encouraging collaboration between workers and employers. Programs include resource navigation services and a Small Dollar Loan program serving low-wage, frontline BIPOC workers. 
---
About Rose Community Foundation  
Rose Community Foundation strives to advance inclusive, engaged and equitable Greater Denver communities through values-driven philanthropy. The Foundation envisions a thriving region strengthened by its diversity and generosity, and it utilizes the varied tools at its disposal – grantmaking, advocacy and philanthropic services – to advance this aspiration. Since its founding in 1995, the Foundation has granted more than $365 million to over 2,000 organizations and initiatives, including $64 million in facilitated grantmaking from donor-advised funds. The Foundation also supports 75 nonprofit organizations in creating and growing endowments to sustain their vital work into the future, currently stewarding $62 million in endowed assets. The Foundation has $346 million in total assets under management, with annual grantmaking of over $20 million.