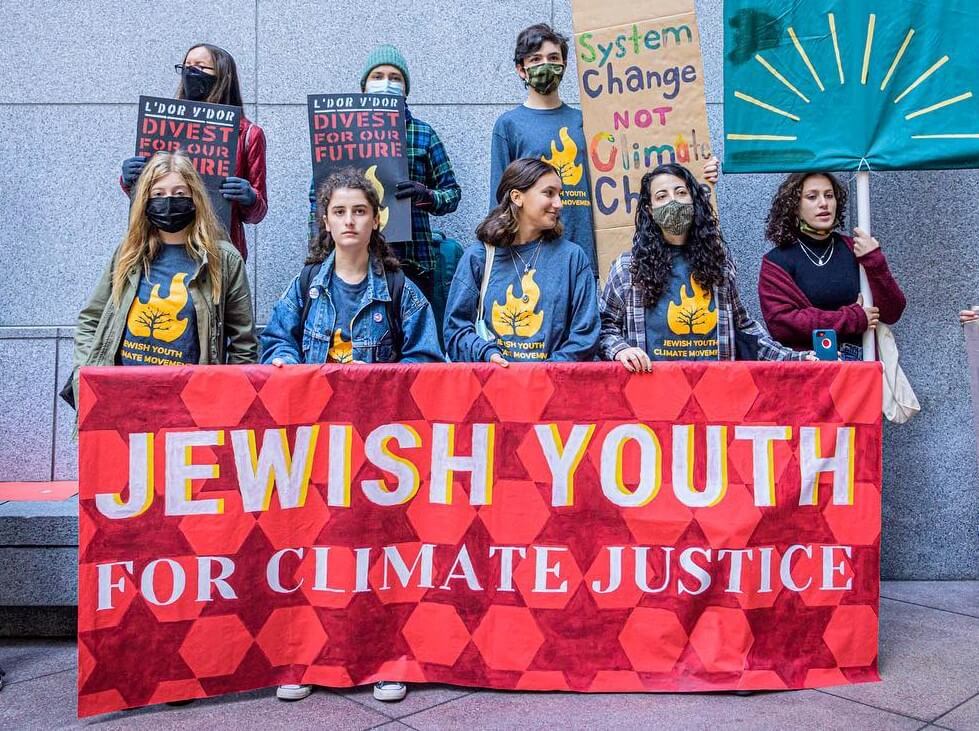 Denver, CO – Rose Community Foundation awarded $2,237,600 in support of 42 local Jewish organizations this year. The grants support the Jewish communal ecosystem by strengthening core community organizations, increasing the number and quality of programs dedicated to serving the diverse Jewish community, and supporting projects that advance social justice through the lens of Jewish values and identity.
"Our ongoing commitment to Jewish Life enables us to not just sustain critical programing but also respond to the evolving needs and opportunities facing our Jewish community," says Rose Community Foundation President and CEO Lindy Eichenbaum Lent. "In addition to ongoing support for core institutions and services around youth, family and community engagement; education and learning, and older adults, this grant slate represents the most diverse set of issue areas to date, including climate change, social justice, mental health and wellness, Holocaust education and more." 
The varied focus areas reflect Rose Community Foundation's goal to encourage a dynamic and inclusive Jewish ecosystem that embraces a myriad of ways to be Jewish and builds enduring community infrastructure to sustain it. The desire to support diverse Jewish communities stems from an understanding that Jewish people today exist in a wide range of demographic categories, and they are more likely to involve themselves in communities and organizations that make efforts to welcome them and their full identities. As a part of the Foundation's organization-wide commitment to inclusive practices, new organizations were encouraged to apply for consideration.   
"This grant is allowing us to invest in our faculty and increase our capacity to serve the needs of Jewish children in Colorado," says Lisa Stroll, head of school at Denver Academy of Torah, one of the Foundation's 2022 grantees. "We have engaged in targeted professional development with our teachers that would not have been possible without this support." 
"Hazon is an environmental organization calling for climate action in Jewish communities across the nation," explains Liana Rothman, director of Hazon's Jewish Youth Climate Movement, a 2022 grantee. "The support from Rose Community Foundation will help Denver-area Jewish teens to participate in the Jewish Youth Climate Movement, empowering them to take meaningful climate and social justice leadership roles in their communities."  
Details about the grant recipients and their work are outlined below: 
Top photo courtesy of Hazon.
ACE: Arts, Culture and Education at the J  
Celebrating cultural diversity through Boulder Jewish Community Center programming that includes films, concerts, theatrical presentations, art shows, author talks, lectures and events.   
Anti-Defamation League, Mountain States Region  
Combating antisemitism, exposing hate groups, training law enforcement on hate crimes, developing anti-bias curricula for students, countering cyber-hate and pursuing equal rights for all in Colorado and the Mountain States region. 
Enhancing women's well-being through ancient Jewish practices, this grant supports the expansion of Well Circles, small groups of women and nonbinary individuals who meet monthly to story-tell, support each other, and share spiritual experiences. 
Supporting a local Denver/Boulder program hub and onboarding a staff member to oversee local prevention, education and treatment programs for the Jewish wilderness-based mental health, wellness and therapy program. 
B'nai B'rith Youth Organization, Rocky Mountain Region  
Expanding BBYO's programming and services to local teens, including individuals who require financial assistance for membership and program participation.  
Boulder Jewish Community Center 
Providing a home for community that builds relationships, embraces differences, and embodies what Jewish life can be. 
Chabad Jewish Center of South Metro Denver 
Supporting the Friendship Circle program to enhance offerings for families and children with special needs while reestablishing in-person programming. 
Enriching the lives of Jewish students at CU Boulder by creating a safe, welcoming and engaging community for all Jewish students on campus. 
Providing classroom educators with continued professional development to support a diverse student body, including students with learning differences. 
Preparing scholars for their future roles as leaders of the Jewish community and sharing the beauty of Judaism and Torah study with Jewish people of all backgrounds. 
Supporting the organization in its pluralistic, inclusive approach to Judaism and Judaic studies. 
The Efshar Project via Colorado Nonprofit Development Center  
Supporting professional development for educators at Jewish early childhood centers, including leadership training, facilitated small group experiences, an annual conference, and access to parent education resources. 
Connecting the Jewish community to opportunities to advance environmental and food justice through experiential education programs, food production for hunger relief efforts, and community food and environmental initiatives. 
Providing training, tools and resources to support local Jewish camps in making their communities more diverse, welcoming and accessible. 
Launching a Denver/Boulder Jewish Youth Climate Movement cohort, dedicated to mitigating climate change by empowering teens, mobilizing communities, and taking action towards a more sustainable and equitable world.  
Supporting the organization in its work to provide Denver-area college students with a safe place to learn, socialize, celebrate, act and connect with their Jewish values.  
Supporting the first phase of a proposed West Colfax Jewish Historic Cultural district designation to preserve the Jewish legacy in the West Colfax neighborhood of Denver.  
Expanding pre- and post-trip programming by supporting local in-person gatherings for participating couples to create meaningful connections to Jewish life. 
Continuing year-round multi-generational programming engaging the Israeli and Israeli American community living in Colorado.  
Supporting the expansion of the Colorado Regional Safety and Security Initiative; expanding the PJ Library Parent Connectors program for families with young children; facilitating Jewish Student Connection, a monthly leadership program for Jewish high school students; and supporting a mental health and wellness component of the Jewish Explorers program.  
Bringing Jewish women together for the purpose of enriching, exploring, and enhancing their connection to their Judaism, community, and heritage through learning opportunities and social gatherings. 
Jewish Family Service of Colorado 
Connecting economically vulnerable Jewish individuals and households to Jewish Family Service programs and services; supporting the organization's response to the Marshall Fire; and supporting the organization's transition to become a permanent Resettlement & Placement agency, making JFS the fourth refugee resettlement agency in Colorado. 
Building a Fertility Buddies program in the Greater Denver area which matches up local Jewish families experiencing infertility with a "veteran" of infertility, hosting education trainings for the greater community and establishing a fund to help local Jewish individuals build their families.    
Supporting the Clergy Studio, a 10-month creative learning program for local clergy that offers a multi-modal curriculum providing increased access to creative capacities. 
Supporting the organization's efforts to maintain and expand its inclusive programming and services to all who seek a connection to Jewish life through holidays, life events and other programming.  
Developing a strategic planning process to understand how to best serve the community, manage growth and pursue its mission to connect individuals with the wisdom and teachings of Kabbalah.  
Providing life-enriching experiences to older adults through a broad range of housing and support services that reflect the spiritual, social and cultural values of Jewish tradition. 
Offering a new multi-denominational, multi-generational space for Jewish ritual immersion practices, learning and gathering. 
Supporting peer-led programs run by Denver and Boulder Moishe House residents, creating opportunities for young adults to connect with their own Jewish identities and their wider communities. 
Providing support to Jewish day school educators, in-depth and regular training to mentors, and periodic check-ins with administrators.  
Providing community-led Shabbat dinners offering participants additional avenues to connect to Jewish life and community.  
Prizmah Center for Jewish Day Schools  
Inviting Colorado-based Jewish day school educators to a day of learning on emerging topics, including educator wellbeing, social-emotional learning, innovative teaching and parent integration. 
Nurturing the character development of Jewish youth by providing them the opportunity to challenge themselves physically, intellectually, and spiritually in an outdoor adventure camp setting.  
Supporting a local Jewish service corps that engages in ongoing acts of service helping to expand the capacity of local nonprofits. 
Creating a comfortable nursing home community  with Jewish values and traditions at the core of how residents and care partners work together. 
Southwest NCSY via The Orthodox Union
Connecting local students and their peers to engaging Jewish activities including leadership development, in-depth Judaic learning, social action initiatives, immersive Israel trips and more.  
Staenberg-Loup Jewish Community Center (JCC Denver)  
Providing fitness, recreational, cultural, educational, and social programs guided by Jewish values to the Denver community. 
Supporting the congregation's social justice efforts around anti-racism, reproductive rights and gender equity, and welcoming interfaith, LGBTQ+ families and households of color.  
United Synagogue of Conservative Judaism 
Creating safe, inclusive, welcoming spaces for Jewish youth and allies through the USY program, enabling them to develop connections to each other and the greater Jewish community. 
Building out the "Survival and Witness" website to underpin Colorado's newly legislated statewide education mandate for Holocaust and Genocide Studies in Colorado public schools. 
Combining deep Jewish learning, community building, and leadership development for Jewish young adults while partnering with established local Jewish institutions.