Denver, CO – Rose Community Foundation began 2023 by welcoming two new trustees and two new committee members. Barry Curtiss-Lusher and Daniel Ramos are the Foundation's newest board members, and Krishna Kantheti and Desta Taye-Channell will be joining the Investment committee and the Philanthropic Services committee, respectively.  
"We are incredibly excited to have Barry and Daniel—two respected and accomplished community leaders—joining the Rose Community Foundation Board of Trustees," said Rose Community Foundation Board Chair Lisa Robinson. "Barry's business and investment experience combined with deep community involvement and Daniel's extensive policy and advocacy expertise, community leadership, and experience as a former Rose Community Foundation grantee make them both valuable partners in furthering the Foundation's work."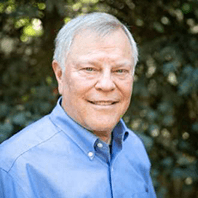 Barry Curtiss-Lusher is the co-founder, Chair and former CEO of energy company Nexus BSP. A member of the Rose Medical Center Board at the time of the hospital's sale in the mid-1990s, Barry was involved with the formation of Rose Community Foundation in 1995, assisted in creating the first iteration of a professional advisors' council and served on the Foundation's first Jewish Life Committee. He is a current member of the Foundation's Philanthropic Services Committee, a new member of its Investment Committee, and a longtime donor-advised fundholder and Legacy Circle member at Rose Community Foundation. Barry has been actively involved with the Anti-Defamation League since 1982, both locally in the ADL Mountain States Region and nationally, including service as ADL National Chair from 2012-2015. He has also served on the board of the Staenberg-Loup Jewish Community Center and as board chair of Colorado Public Radio and Rose Medical Center. Barry received a BA from Yale University and a law degree from the University of Michigan Law School.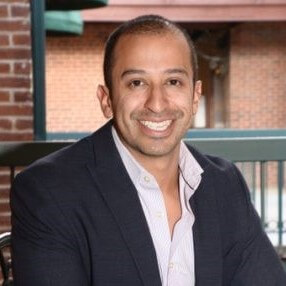 Daniel Ramos leads the Colorado Democracy Alliance, a Colorado-based nonprofit focused on protecting democracy, improving equity, and expanding the civic engagement ecosystem in Colorado, and is a current member of the Foundation's Policy and Advocacy committee. He previously served as the Executive Director of One Colorado, the state's leading advocacy organization for LGBTQ Coloradans and their families. He was appointed by Governor Polis to serve as a Trustee on the Colorado Mesa University Board of Trustees and by Governor Hickenlooper to serve as a Commissioner on the Colorado Supreme Court Nominating Commission. Daniel is an adjunct professor at the University of Denver, teaching courses on Public Policy & Advocacy and Community Engagement & Empowerment, serves on the boards of Equality Federation and LGBTQ Victory Fund, and has previously served on the boards of Community Shares of Colorado and New Era Colorado. He received his BA at the University of Colorado Boulder and an MPA from the University of Colorado School of Public Affairs.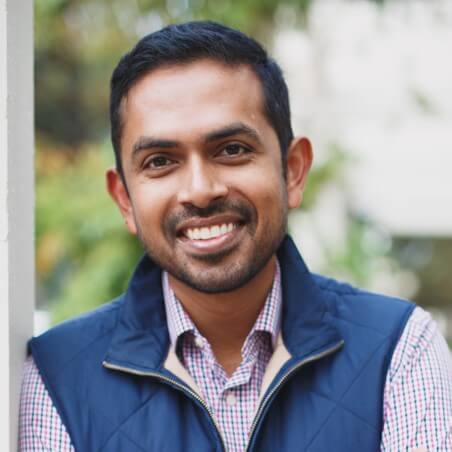 Joining the Foundation's Investment Committee along with new Trustee Barry Curtiss-Lusher, Krishna Kantheti is an investor at Global Asset Capital, a private investment firm. With previous roles at GIC, William Morris Endeavor, Silver Lake Partners and Evercore Partners, he has expertise in technology, capital markets, venture capital and private equity. Krishna holds a BS in economics from The Wharton School of The University of Pennsylvania and an MBA from Harvard Business School.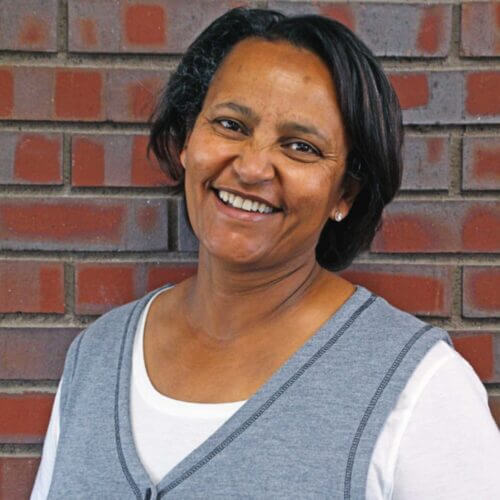 Desta Taye-Channell leads Florence Crittenton Services of Colorado and will bring the perspectives of a nonprofit endowment holder to the Foundation's Philanthropic Services committee.  Desta has worked for Florence Crittenton for the past 10 years, leading the student and family support program before taking the helm as President & CEO. She previously worked as a mental health provider, career coach and community organizer through United Way Project Homeless Connect. Desta currently serves on the board of the Colorado Department of Human Services and the Staff Wellness Advisory Board of the Colorado Health Foundation. She received her MA in counseling from Denver Seminary.