Denver, CO – Rose Community Foundation begins 2022 by welcoming three new trustees and a new board chair.  Martha "Marti" Awad, Steve Kris and Paul Washington are the Foundation's newest board members and Lisa Robinson has begun her two-year term as board chair.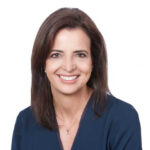 Marti Awad has nearly three decades of experience working in the capital markets, first as a practicing tax attorney and more recently as a private wealth adviser.  She is founding partner at Cardan Capital, has served on Rose Community Foundation's Investment Committee since 2019, and will be chairing the Foundation's new Philanthropic Services committee. She currently serves on the boards of Metropolitan State University of Denver Foundation, International Women's Forum of Colorado and WorldDenver. She was also appointed by Governors Hickenlooper and Polis to the Colorado State 529 Plan board, for which she is currently the chair.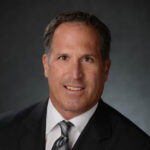 Steve Kris is the principal of Conundrum Capital LLC and serves as a board member and advisor to several of its portfolio companies. He currently serves on the boards of National Jewish Health, where he is board chair, and the Children's Hospital Colorado Foundation.  He previously served on the Jewish Family Service of Colorado board of directors and on Rose Community Foundation's Jewish Life committee from 2009 to 2014.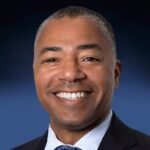 Paul Washington is executive vice president of IMA Financial Group. He previously served as market director for international Fortune 500 commercial real estate services firm JLL and as the City and County of Denver's executive director of economic development. Washington serves on the boards of Colorado Concern, Colorado Housing Finance Authority, Denver Health and the Downtown Denver Partnership and previously served as vice-chairman of the University of Northern Colorado board of trustees. He has served on Rose Community Foundation's Investment Committee since 2021.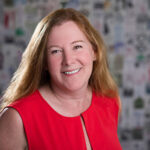 New Board Chair Lisa Robinson has been deeply involved with Rose Community Foundation since its inception. She consulted on the Foundation's creation in 1995 and joined as a staff member in 1996, working eight nonconsecutive years at the Foundation between 1996 and 2011. She then served on the Foundation's Philanthropic Services committee from 2011 to 2017 and the Committee on Aging from 2016 to 2020. She has been a Foundation trustee since 2016. Robinson currently serves on the Lupus Research Alliance Patient Working Group and is a member of The Women's Foundation of Colorado's Honorary Trustee Council. She is also a former board member at Kent Denver School and the Museum of Contemporary Art Denver.
"We are incredibly fortunate and excited to add Marti, Steve and Paul – three thoughtful, dynamic and values-driven Colorado leaders – to the Rose Community Foundation board," said President & CEO Lindy Eichenbaum Lent. "Additionally, Lisa Robinson's longstanding relationship with Rose Community Foundation, deep community ties, and commitment to strengthening our region will make her a fantastic board chair and partner for the next phase of our work."
Steven A. Cohen is transitioning out of his position as board chair after two years and will continue to serve on the board. Board members completing their terms of service are Katherine Gold (board chair 2018-19), Monte Moses and Roxane White.
"Katherine, Monte and Roxane have all been invaluable members of the Foundation's board. Their collective contributions over many years have helped to set up the Foundation for sustained success," said new Board Chair Robinson. "Additionally, Steve's steady hand and bold leadership guided the board through the converging crises of 2020 and 2021, and we are grateful for his continuing role with the Foundation."
---
About Rose Community Foundation
Rose Community Foundation strives to advance inclusive, engaged and equitable Greater Denver communities through values-driven philanthropy. The Foundation envisions a thriving region strengthened by its diversity and generosity, and it utilizes the varied tools at its disposal – grantmaking, advocacy and philanthropic services – to advance this aspiration. Since its founding in 1995, the Foundation has granted more than $342 million to nearly 2,000 organizations and initiatives, including nearly $60 million in facilitated grantmaking from donor-advised funds. The Foundation has also supported over 75 nonprofit organizations in creating and growing endowments to sustain their vital work into the future, currently stewarding $58 million in endowed assets. The Foundation has $388 million in total assets under management, with annual grantmaking of over $21 million.