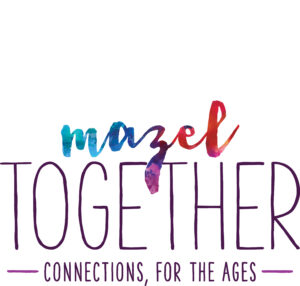 Rose Community Foundation created MazelTot.org, a Jewish Life grant initiative, in 2009 to connect parents of prenatal through preschool-aged children to local Jewish life and to each other because we believe early childhood is a window of opportunity for Jewish engagement.
In 2016, the program changed its name to MazelTogether. Together with a grantee partner network of dozens of local Jewish organizations, MazelTogether works to create better networked Jewish communities throughout Greater Denver and Boulder, making it easy for families to explore all their Jewish options in one place, to try out new Jewish experiences and to get connected to other families with young children.
Learn More
To learn more about MazelTogether, visit the MazelTogether website.