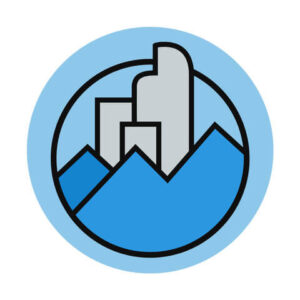 A study is underway to learn about our Jewish community. How big are we? Where do we live? How do we connect with community? What does Jewish life look like here? These are just some of the questions that the Greater Denver Jewish Community Study: A portrait of Jewish life in the seven-county region will help us answer.
This year-long project will offer a deep and comprehensive understanding of the entire Jewish population in the Greater Denver area, helping to inform local institutions, philanthropies, and the community at large. It will garner information about the size of Jewish communities in the Greater Denver area and the population's demographics, socio-economic data, geography, connections with community, levels and types of Jewish engagement, and more. The project is supported by the Jay & Rose Phillips Family Foundation of Colorado, Sturm Family Foundation, and Rose Community Foundation.
"We want to craft a study in deep collaboration with everyone in our region, and we hope Jewish people and their loved ones who receive a phone call will participate in the study," says Lisa Farber Miller, senior program officer, Rose Community Foundation, which is overseeing the study with Project Manager Shere Kahn. "We will digest the learnings and use them to inform how we help more people connect with community and create inclusive, vibrant, and meaningful Jewish life for all."
The study is led by Mid-City Research, LLC with co-principals Bruce A. Phillips, PH.D., Professor of Sociology and Jewish Communal Service, Hebrew Union College-Jewish Institute of Religion, Los Angeles and Dan Lainer-Vos, PH.D., Adjunct Professor of Sociology, University of California, Los Angeles. They will leverage new, innovative and technologically advanced ways to reach as many Jewish people and their loved ones as possible. Respondent-Driven Sampling will use social networks to find Jewish people not known to organizations, and partners in interfaith relationships will complete a separate survey. Although the survey is anonymous, participants can participate in longitudinal studies to update study results by providing their contact information.
The Greater Denver Jewish Community Study will be released to the public upon completion in early 2019.
How can you participate?
Participate now in the Wiki Survey to share what questions YOU want the study to ask.
Share the Wiki Survey with your friends so we can gather answers from as many different people possible.
If you get a phone call to participate in the study, please respond!
Facebook: For more information, and to access the Wiki Surveys, visit the official Facebook page for the Greater Denver Jewish Community Study.
Everyone in the Jewish community has the opportunity to help develop the survey questions by participating in a Wiki Survey. A Wiki Survey specifically for partners of Jewish participants who do not identify as Jewish will also be shared on the Facebook page.
Wiki Survey: Click here to access the Wiki Survey directly.
Questions? Or to participate by email: