2019 was a pivotal year for Rose Community Foundation.
We underwent a comprehensive strategic planning process to guide our work going forward while continuing to lean in to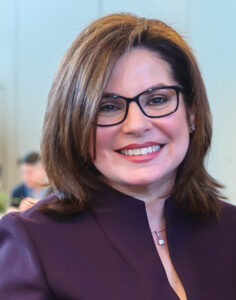 pressing issues facing our community through grantmaking, philanthropic services and advocacy. This report is a celebration of a momentous year and the important work of our grantees and donors.
Reflecting on 2019 with the hindsight we have in the middle of 2020, we are incredibly grateful for the opportunity to align our work and values in order to maximize the impact of the Foundation's efforts in our region. The time and energy expended on planning in 2019 has positioned us well to respond to the COVID-19 pandemic and opportunities to promote racial justice with an equity-driven and community-responsive approach, and it will enable us to meet the evolving needs of our community for years to come.
Twenty-five years after our founding, our roots and values continue to inform our focus on the health, well-being and inclusiveness of the Greater Denver community. We are grateful to the many partners that make our work possible, and deeply appreciate everyone who is part of our journey – past, present and future.
Lindy Eichenbaum Lent
President and CEO